2015 Online Cohort Begins Mobile CSP Professional Development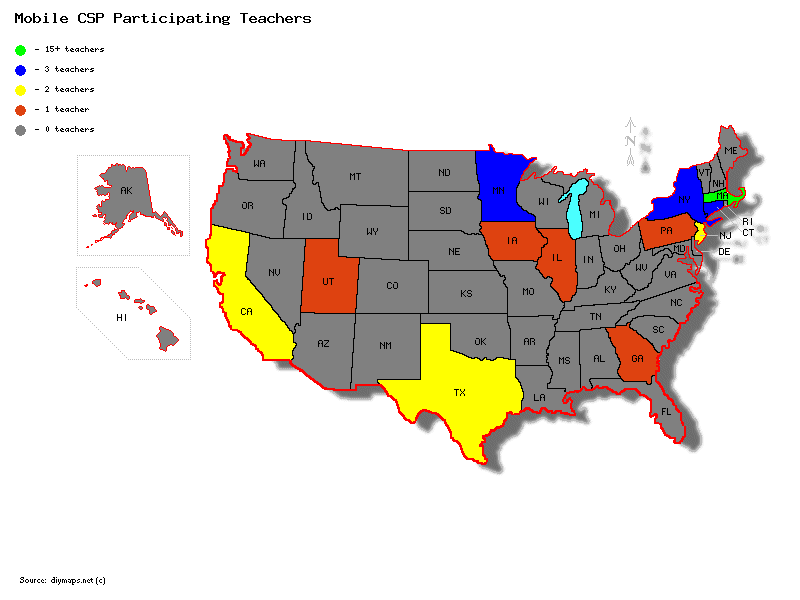 On Monday, June 22nd, the first online cohort began with 39 participants from 13 states (click to enlarge map). 
Participating teachers are divided into small groups with a mentor - someone who has previously taught the Mobile CSP curriculum - whom they meet with on a weekly basis. Mentors this year include Betsy Dillard, Rachel Martinich, Kelly Powers, and Jim Veseskis. 
Teachers are working through the curriculum, one unit per week, finishing up with their final projects and exam the first week of August. All of the teachers will be teaching at least one section of the Mobile CSP course at their schools during the 2015-16 school year. Mentors will continue supporting teachers throughout the school year while they use the curriculum with their students.