CT-CSTA Delivers CS Petition to Education Commissioner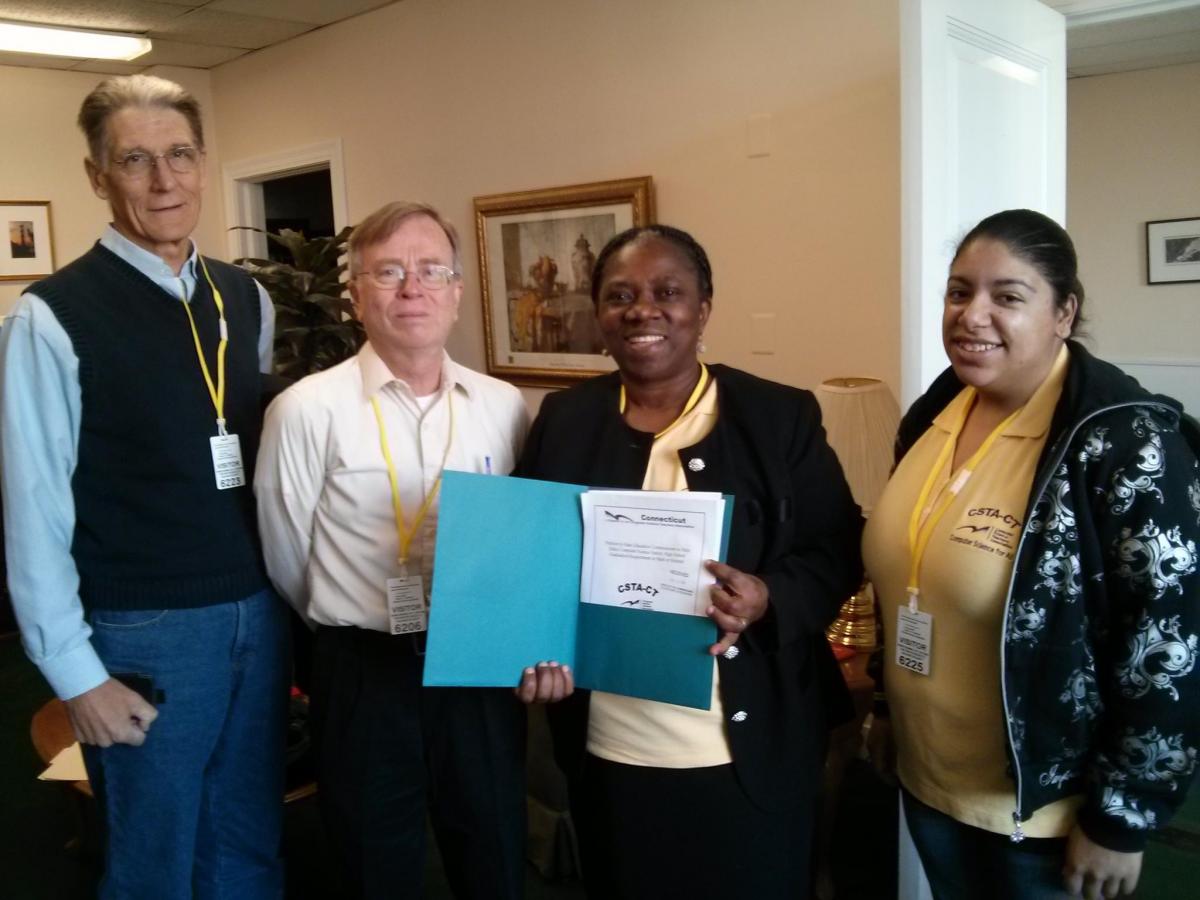 Led by Chinma Uche, President of the CT-Computer Science Teachers Association, representatives of CT-CSTA delivered a petition calling for teaching computer science in CT schools, to the CT Commissioner of Education, Stefan Pryor.  Mr. Pryor was not present to accept the petition, which was accepted by his Administrative Assistant.  Pictured at left in the Commissioner's office are CT-CSTA members, Ralph Morelli (Trinity College), Bradley Kjell (CCSU), Uche, and Pauline Lake (Trinity College).  
The petition calls on the Commissioner to "Please help us make computer science satisfy existing high school graduation requirements for math or science."   Currently there are 18 states that accept computer science courses as satisfying graduation requirements in math or science courses, with Alabama being the most recent state to win such approval. 
"It's important, now more than ever, that Connecticut students be given the opportunity to study computer science," said Uche.